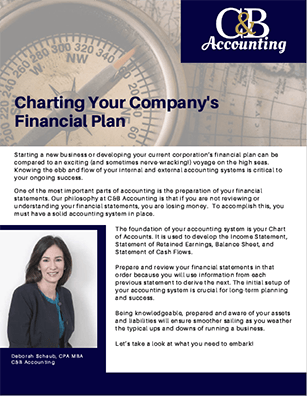 Starting a new business or developing your current corporation's financial plan can be compared to an exciting (and sometimes nerve-wracking!) voyage on the high seas.
Knowing the ebb and flow of your internal and external accounting systems is critical to your ongoing success.
Being knowledgeable, prepared, and aware of your assets and liabilities will ensure smoother sailing as you weather the typical ups and downs of running a business.
Let's take a look at what you need to embark!
Download the "Charting Your Company's Financial Plan" today.