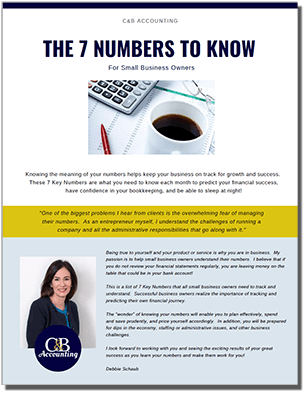 As a business owner do you have:
The overwhelming fear of managing your business numbers?
Trouble sleeping because your business numbers concern you?
Questions about financial success because you don't understand your business numbers?
In "The 7 Numbers to Know for Small Business Owners," I share tips to help you address each of those issues.
From cash flow to current ratio and everything in between, once you know these numbers you'll be on your way to making more sound financial business decisions.
Get the numbers and be in the know.